Defenders of the right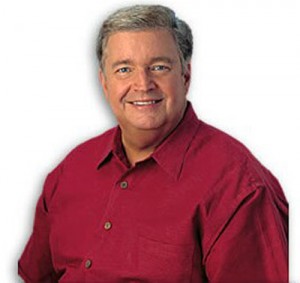 There are many staunch 'right leaning' thinkers who defend their positions regardless. The same can be true of those on the left; perhaps for now they are a little louder but thankfully that is changing.
It is refreshing however to find those who defend 'right'; not the political position mind you but that which is right without respect to those who it offends or those who may agree with it. I truly believe there are a whole lot of these kinds of folks but they are too busy living life, taking care of their families and being good toward all men where possible for them to loudly voice their opinion.
So those individuals who take leadership roles in this realm are usually extraordinary people. Mr. Bud Hedinger is one of these people and his voice is one that resonates with truth and common sense that all of us can relate to. Bud has passionately stood up for President Bush and defended his administration on some very tough issues. Tough for those of liberal thinking but common sense for us who look towards our God and ourselves for living this gift we call life.
Mr. Hedinger is host of a very popular radio show on am WFLA 540 Orlando. The Budman as he is affectionately called fields calls from 3 to 6 weekdays and is extremely entertaining. You can also catch him live streaming on the web. Unlike most hosts, Hedinger has a propensity to listen to the callers and allows them to speak their minds. If by chance you call and get cut off you probably crossed a line somewhere or just cannot be reasoned with.
One other characteristic which The Budman has is that he puts his words into actions. It would be easy enough I'm sure for him to tout his beliefs all week long knowing he has a huge audience and that to most, he would be "doing his part." Quick to champion self reliance and less government his on air persona is as real off the radio. Voice/Bud Hedinger Inc. is an entrepreneurial business that shines as an example of "do as I do." Bud however takes his gift of communication much further and tirelessly "stands up for what is right." He has also placed a link which is very generous on his blog to thankw's sign the Thank you letter to President Bush. He did this without reservation and again it demonstrates his heart, actions and words are in lockstep with each other.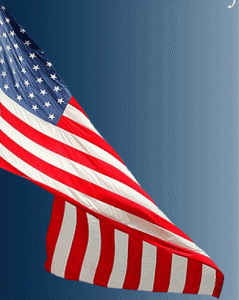 Recently there has been a movement afoot around the nation to express our displeasure with the government's action regarding their reckless handling of our money. A grass roots effort has spawned with the idea of a "tea party" action similar to the famous "Boston Tea Party from over 200 years ago. Hedinger has jumped in with both feet and a microphone. Over 4000 Orlando residents showed up with signs and loud but peaceful voices. Bud Hedinger not only emceed the event but was also the leading figure in drawing such a huge crowd. People are taken by his lead and get in motion when he makes a call for action. In this day and time people such as this are getting harder and harder to find.
Compassionate conservatism is a term that some may label Hedinger with, right winged is perhaps another. I think personally there should be a sub category for people like Bud; those who are "Standing up for what's right"
Comments
Leave a Reply