Ol John Kerry had a plan-Ee i ee i oh!
What ever happened to the "plan" Senator, then democratic nominee for president, John Kerry had for solving the great Iraqi crisis?
I know that as president there's huge leverage that will be available to me, enormous cards to play, and I'm not going to play them in public. I'm not going to play them before I'm president."
Well that was over 5 years ago and we haven't heard this grandiose plan yet, he never did play one of his cards. Meanwhile American service men and women died in Iraq since then and it wasn't until the surge which President Bush approved that Kerry was also against, that things turned around.
Here is Senator Kerry in February 2007:
Sen. John Kerry on Saturday blamed Republicans for squelching Senate debate on the Iraq war and warned that President Bush's plan for more troops in Iraq is a mistake. …

"Another 21,000 troops sent into Iraq, with no visible end or strategy, ignores the best advice from our own generals and isn't the best way to keep faith with the courage and commitment of our soldiers," the Massachusetts Democrat said in his party's weekly radio address.
Kerry branded Bush's proposal for additional forces as "nothing more than the escalation of a misguided war."
Don't you love America Senator Kerry, do you not feel for those who give the ultimate sacrifice in service to their country and for those who are in harms way everyday while we enjoy the richness and fulness of our homeland? You sir who served in Viet Nam and saw combat and men die for what you later renounced as a misguided war as your medals hit the White House lawn.
Perhaps the answer is no because we have yet to hear of your famed plan and you never once acknowledged the success of the surge in Iraq that truly did bring a situation back from the brink of disaster. That decision sir came from a man whom you claimed you out classed and had such superior knowledge over. That man, President George W. Bush did what you never had the courage to do which was to put his political career in the rearview mirror because the safety of our troops, country men and the mission itself was more important.
Now that our current President wants to dither and waffle, the situation in Iraq and Afghanistan have deteriorated and here you are again with your condescending, self centered and opportunistic opinion.
"After eight years of neglecting Afghanistan as vice president, Dick Cheney has now come out of retirement to criticize President Obama for taking time to examine assumptions before sending troops into war," Kerry said.

"Make no mistake," he continued:

"Because of the gross mishandling of this war by past civilian leadership, there are no great options for its handling today.
Is there no shame? Is this full circle or have you gone over the edge? Your plan never existed for Iraq and you used the occasion for political gain which by the way, didn't work. Now you pompously set off to a foreign land, our theatre of war and you return as if you're some great savior and chastise a man who was on the right side of history as if he was some child. While Cheney had and has gravitates, you sir have your nerve.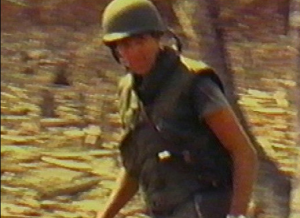 Stop blaming President Bush and his administration and tell your boss the same, it's unbecoming of the offices you hold and shows you as bitter spoiled men who can't stand the great unwashed and being disagreed with, especially when you're wrong. Stand up and do what's right for the American people, our troops and the betterment of our great land.
Comments
One Response to "Ol John Kerry had a plan-Ee i ee i oh!"
annuity quote Says:
March 12th, 2010 at 7:09 am

The democrats might strengthen there cause if they would just change their party name to Socialist to give them some believeability. Quit trying to push socialist ideas while claiming your agenda is a better democracy. This is the land of opportunity, not the land of entitlements. Move to Europe if that is what you desire.
Leave a Reply