Proud Citizen
Today President Bush gave his last televised speech. His farewell address to the nation. It was obvious that there were emotions bubbling beneath the surface but he handled it with his usual dignity.
He spoke of 9-11 and he recalled standing on that pile of rubble, from that day forward he vowed to do his utmost to keep us from further harm. With time many Americans have for the most part dismissed those days as if they were in a forgotten page of a history book. Not our president. To this day he still carries the badge of a police officer George Howard who was killed that day.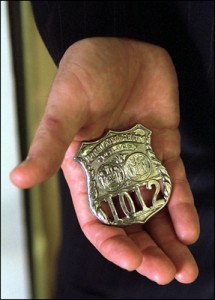 Bush also said. " In terms of the decisions that I have made to protect the homeland, I wouldn't worry about popularity. What I would worry about is the constitution of the United States, and putting plans in place that makes it easier to find out what the enemy is thinking. Because all these debates will matter not if there is another attack on the homeland. The question won't be, you know, were you critical of this plan or not? The question will be why didn't you do something"?
It's been 7 years since those tragic days and I remember thinking, where will the next strike be? Will that odd chart on TV tell me the threat level has risen higher? Will the world ever return to normal? Am I witnessing now, in my own country what I used to only see on the news of far away places? We all remember where we were that day,( if we think about it anymore) what we were doing when it came across the screen. The numbness that followed, disbelief, doubt. When the realness set in and fear began to grip our thoughts like a fast growing vine around a post. We turned to one man. As a nation we set our eyes upon him and as a family we bound together in determination and hope. We did so at the direction of our president. A man who vowed to never forget and to do his utmost to see this never happen again. He has done that.
As he said in his speech he now is taking the role of a proud citizen but he's far more than that. History will smile on him as well as you and I when we look back years from now and see the tremendous danger he's kept us from. Hindsight will be kind to this man and perhaps allow all of us to glimpse some of the daily perils we faced. Something Obama is only now seeing in his briefings.  As Bush said in closing "God Bless America and God Bless the next administration".
Comments
4 Responses to "Proud Citizen"
Leave a Reply