Rush Limbaugh hospitalized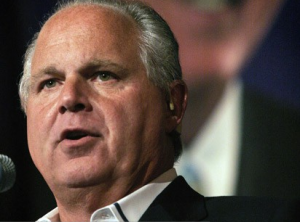 Arguably the most influential figure in the conservative movement today was taken to a hospital in Hawaii where he was vacationing Wednesday December 30th just after 2:40 pm. Mr. Limbaugh, 58 was having chest pains shortly before the ambulance arrived and is at the hospital reportedly in serious condition.
Rush has been a strong friend to President Bush and we consider him a friend here at www.thankw.com.
Our hearts and prayers go out to him and his family for a speedy recovery.
thankw.com staff
Comments
Leave a Reply