A Thankful Heart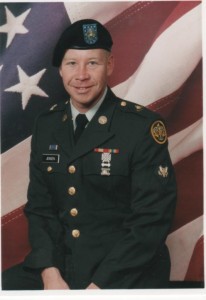 Dear President Bush:
Thank you, sir, for standing strong in the battle; for fighting the good fight and reaching for the prize of freedom. You have been an amazing role model to our children. A model of decency, morality, integrity and strength. Our son was a proud member of the U.S. Army as Special Ops and served in Iraq for two years. Your compassion and concern for our men and women in the service was something that touched our hearts deeply! When you spoke of their sacrifice and thanked them for their service, the pride you felt was transfered into our hearts. When the tears welled up in your eyes we knew you sincerely cared about their very lives and the incredible sacrifice they were making. Thank you for standing with our son and the many, many other soldiers who stood up for America and for our freedom. Making sure that our country remained terriorist free. Thank you for making sure terriorists knew that under no uncertain terms we will not lie down and allow them to enter our country with violence, killing our people. Our family is extremely grateful for the honor you brought to the office of President and to our country. I am disgusted how all of our financial woes are being attributed to you by the Democrats. Any economist will tell you that this recession began at least twenty years ago. I am sorry if your feelings were ever hurt. I rest in knowing that years from now you will be remembered as one of our most compassionate, caring and honorable presidents. I deeply respect how much you stood for what you believed was right and stood by those beliefs which were only confirmed through much prayer. Your faith inspired my own family's faith and we strongly stood by you through the past eight years. We would do gladly do it again! I know you've had some horrible mud slung at you and certainly you have been the brunt of many jokes but please know there are millions of Americans who are very proud of you and admire you.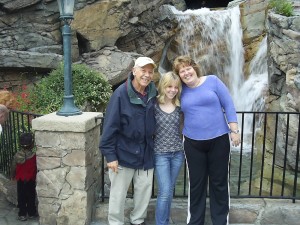 Our family is one of those families. It breaks my heart to continually hear these things. We were surely blessed as a country to have had you and your gracious wife, Laura, on our side for the past eight years. I wish I could say this present administration truly cares about us as you so tenderly did but we keep our government and country in daily prayer. God is in control and will lead us in the right direction. Thank you for opening your heart to His and leading us in His purposes for this country. Many, many thanks to you and Laura for the outstanding service you gave to America over the past eight years. May the Lord guide and guard your path as you live out your future in His care. May His angels watch over your family and shower you with His grace!!! God bless you and Laura, Mr. President wherever He may lead you. You have made an extremely positive impact on our world and left footprints of honor on the United States for many years to come. From the bottom of our hearts, THANK YOU MR. PRESIDENT!!!!
Comments
Leave a Reply