One wing low
What is it that this administration has against aircraft? Not the airplanes they need or fly mind you but the ones an enthusiast or a corporate CEO might fly. It seems that Obama despises these people with a deep seated hatred and his words have actually caused a slump in sales of aircraft. For those who doubt his words could have this effect just ask the business owners in Las Vegas. Class envy has always been a powerful tool in politics and it's very easy to sell this idea to those of us stuck on the ground as the fortunate few go off flying into the sunset.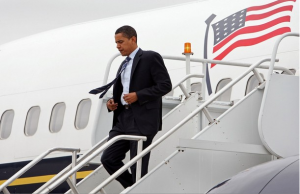 I guess I could go into detail about the need for big businessmen and women to be able to get literally around the world to make deals and keep the engines of commerce humming. I could easily spend a few paragraphs on the small craft owners who are enthralled with the wonderful world of aviation and how contagious it is to fly. Not to mention the 1.2 million people who make their living in the aviation industry. Still we are told that these are the rich and since we can't have what they have it should either be heavily taxed or they should just do without. If that isn't enough, congress is 'cracking down' on the airlines with stricter regulations. Obama has chastised, demoralized and weakened this sector of our economy, so much so that more than 70 mayors and other officials have officially requested in letter form that he tone down his rhetoric.
What's most galling about this administrations attack on the aviators is the blatant hypocrisy. First there was the controversy of getting new helicopters for the President at a cost equal to or more than Air Force one itself.(11 billion total) Obama then displayed his insensitivity to the citizens of New York by having a low flying photo op complete with a fighter jet escort over the same area the terrorists flew which set the city into a panic as flash backs of September 11th set in. Recently the President has decided to vacation this August in the elitist capitol of the world Martha's Vineyard. A seemingly innocuous decision and who really cares if he wants to spend time with those who he most relates to; go have a grand time with the ultra rich and dine on the best of the best. The problem is that while he's on the ground that all private air flights will be cancelled and the local airport will be shut down. This 10 day frolic among the ultra rich will cost the small aviation businesses in the area about 20% of their revenue. The season for sight seeing and flying lessons etc. is very short lived due to the weather but it's doubtful that anyone in Obama's world even cared enough to look into that.
The big criticisms of conservatives is 'trickle down' economics and the 'culture of corruption' and yet we see this with the liberal establishment doing exactly what they accuse those on the right of. With the likes of Pelosi, Reid, Frank, Waxman and Obama himself piling on this and other industries they fly around the world on the tax payers dime in the height of luxury. While looking down their noses at us and scolding the very people who helped build this country they sit upon their thrones in judgement.
They are doing their part to keep airplane sales going however, just in a backdoor top secret kind of way. What they don't want you and I to know is that while they have crucified the general aviation world they have ordered 3 brand new corporate style jets at a whopping cost of $354 million tax payer dollars. The average Google search won't be able to find this information and even if you did have the upgraded scan reading software required you would still need to read almost 200 pages of the spending bill to find it. What's more, it is worded in such a way that you may think of it as a military need so you might pass right on over it which is what I believed they hoped for. The planes are referred to as "Mission support aircraft" and who in the world could deny them this?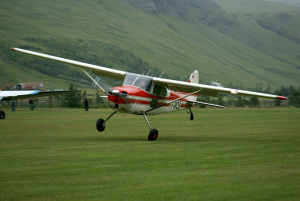 In aviation there is a technique in landing for deflecting the wind as it pushes you. Flying with your wings straight across would surely get you off course and you would have to abort your landing. This skill is referred to as 'one wing low' and Obama and his ilk have it mastered. Anytime they need to land and the winds of opposition are blowing they deflect with deceit and lies and though it seems they are in an awkward position they pull it straight at the last second and touchdown. Once their bill is passed they are safe and to them it really doesn't matter how they accomplish their goals just as long as they get their long sought after agenda. In aviation it is a required maneuver for the safety of the pilot and passengers, in politics it is just the art of deception with no regard to anyone else's outcome. It is in fact just plane low.
Comments
Leave a Reply